The Von Hayes Exchange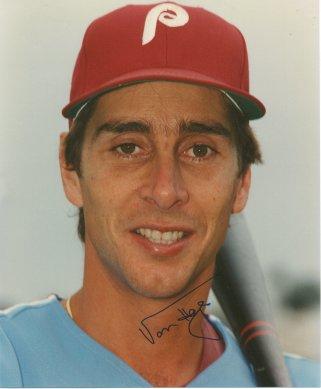 April 23, 2007
Here it is, only two years later, and I've finally decided to update this rather than doing what I'm supposed to be doing. Why? Because the Phillies are killing me. They are playin gthe Astros tonight to make up a washed out game from a couple of weeks ago, and they have to win. Yes, it's April, and they have to win. Why? For one thing, they're 6-11 and 5.5 off the pace in the NL East with three teams ahead of them, so they really can't afford many more losses (does anyone else remember 1993's 17-5 April? Or 1995's 12-4 start (after a brief continuation of the strike, which led the season to start in late April)? Or 2001's 14-10 April? Or 2003's 16-12 April? I know I don't. If the Phillies win every game they have left this month, they'll be 14-11. I'd be ecstatic if they were 12-12 at the end of the month after the abysmal way things started. My frustration and anger, then, is why I am posting.
Let's just look at a few different reason for yet another bad start from the Phillies: The starters are 6-6 with a 4.76 ERA. Not exactly what we'd been promised from a rotation so overburdened with talent it had to stick Jon Lieber in the bullpen. There's reason for hope, however, even after Myers was moved to the bullpen: the strike out to walk ratio of the starters is a respectable 2.69 (94 SO vs. 35 BBs, 4 intentional), and the starters' WHIP is at an unimpressive but not desperately awful 1.25. With Lieber in the rotation instead of Myers, the walk rate will probably drop, but then again so will the strike out rate. The Phillies starters have been giving up too many HRs (1.06/9), but it's not totally out of control, thanks to some decent starts in the last week.
The bullpen, on the other hand, has been nothing short of a disaster. In just over half as many innings (53.2), it has allowed nearly as many walks as the starters (33), while achieving only about a third the number of strikeouts (37). The bullpen WHIP is 1.65, and the strike out to walk ratio is a dreadful 1.12. The home run rate has also been worse in the bullpen: 1.18/9. All this is to confirm what even the casual observer can attest to, but it gets worse when looked at in the context of the Phillies htting this month.
The Phillies --- as a team --- have hit 15 home runs, ranking them 8th in the NL. They've allowed 19, ranking them second worse. In short, the Phillies are giving them up, but they just aren't getting them. Part of this is because Howard and Utley have not been hitting, but it's also true that Burrell's power seems to have all but evaporated (1 HR in 65 PAs, after his power numbers were way down last year), and, overall, only 6 players on the Phillies roster have hit a home run at all, including no one from the Phillies bench. The Phillies bench, as a whole, has been atrocious: Jayson Werth has been the only one to even approach "average" production, posting a 92 OPS+ (where 100 OPS is average), and it gets worse from there.
Most vexing of all, despite a better OBP home (and thus a better OPS), the Phillies have continued their vexing inability to win at home: they are 1-5 this year at Citizens Bank Park, going into tonight's game. Surely it will get better than that, but the Phillies simply have to win at home if they are to have shot of turning this thing around. Major League baseball teams who go anywhere win at home. The Phillies MUST find a way to do this.
All this said, I have to say that, looking at the statistics, the Phillies I think have played better than their record indicates. Their "Pythagorean" record, based on the difference between the runs they've scored and the runs they've given up, puts them at 8-9, which dovetails with the two games they lost on HRs surrendered in the 9th by Tom Gordon, games they most definitely should have won. Meanwhile, the Phillies continue to be second in the league in OBP; if they keep that up, once Howard and Utley start hitting for power (and hopefully Burrell too), they will score a lot more runs. Victorino has picked it up after a slow start, and is now posting an OBP of near to .400 --- if he can become a little more disciplined at the plate, he could become a perfect 2 hitter, and a surprisingly adequate replacement for Abreu. Finally, although most around Philadelphia hate the move, I predict that switching Myers to the bullpen and Lieber to the rotation will prove to be a stroke of at least smart (and genius if the Phils end up in the playoffs). The starting pitching will not be particularly hurt by the move, I'm guessing, and the bullpen will receive a significant lift.
Now, if the Phillies could only replace Gordon with a major league pitcher.
April 28, 2005
Just for fun, I took a look to see how Ryan Howard has been doing down in Scranton this year (since I hadn't yet taken a look). So, here's the long and the short of it: 4 HRs, 14 RBIs, .365 BA, .475 OBP, .683 SLG, 1.158 OPS (would be fourth in the NL), but still more strikeouts than walks, 19 to 14. So, while he's not perfect, he is PRETTY GODDAMNED GOOD!!!!!! And yet he is wastin away pointlessly at AAA. I know it's too early for many players to be on the trading block at this point, but if the Phillies don't * or get off the pot with this kid soon, I think I'll scream. The Phillies have to either get this kid in their line up or get a significant piece for him; he is simply too good to see him play at Scranton to the benefit of nobody.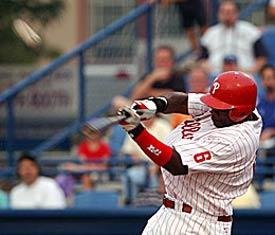 And while we're on the subject of people wasting time at Scranton, why is Marlon Byrd not on the Phillies roster yet? He was hurt and has only played in one game thus far for Scranton, but it's got to be pretty obvious at this point that the Phillies need more than four outfielders: two of them are hurt! And, as my Dad said, when you are getting blown out, you don't need six guys in the bullpen to do it --- you could get blown out with half that many pitchers. Without being ridiculous, we can afford to lose a pitcherin order to pick up an outfielder or, if we can't, we can afford to lose Jose Offerman to add Marlon Byrd. Or Ryan Howard (really, what does Offerman do that Howard couldn't do, and with more power to boot?).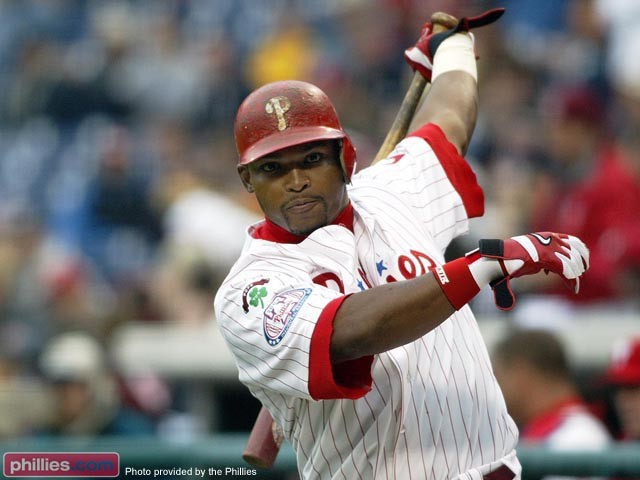 Something has got to give here people! There are some very talented ball players in our system ready for prime time, and we have a struggling offense! Why aren't these guys being given a chance?
Late April 26, 2005
Here it is, only 21 games into the season, and I'm already at the fifth stage of losing: acceptance. It was a fun trip through denial, fear, anger, and bargaining, and though I can't go back again, at least I'll always have the memories. Watching the Phillies play baseball these days is a little like watching the...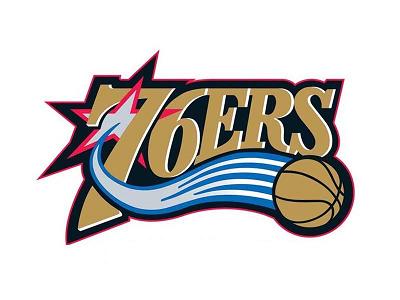 play basketball against the Pistons. The Pistons continued to execute a perfect sleeper hold on the Sixers tonight, slowly cutting off their air supply, watching the Sixers drift peacefully towars the inevitable with the unassailable aplomb that only a championship can give a team. There is no shame in this, the Sixers (and I) can be assured: these Pistons will be returning to the NBA Finals, and it's hard to imagine how even everybody's favorite pick, the Suns, will manage to overcome their suffocating defense. Thank goodness for deadlines and the threat of unemployment; they force me to realize that the worry I expend on these silly sports teams is really just nonsense.
Early April 26, 2005
So obviously, I was a little upset on Saturday. I've calmed down some (no thanks to the Phillies --- I've been centering my chi), and I'm not quite as enraged as I was, though I till fundamentally believe everything I said in my last installment. The Phillies hitting will get better, and the Marlins probably won't win 123 games, but this is still going to be a stinker of a season. FIrst of all, the Marlins have actually been running into quite a bit of bad luck of late, despite their dominance in terms of runs scored/runs allowed. The Marlins' "Pythagorean" record (their record as it would be predicted by the differential between the runs they've scored and the runs they've allowed) suggests they should/could be 14-5 right now; in fact, they are but 11-8. Meanwhile, in case you are wondering, the Phillies Pythagorean record has them at 7-13 (even though they are 9-11). Small sample size, but these are not good signs.
I was talking with my roomate Jeremy last night about why all of this bothers me so much (I mean, if it kills me now, he argues, what will I look like in July, August, or September?). I think I have two answers to that. Firstly, if the Phillies continue to play like they have been playing (last night's 5-4 hold-your-breath win not withstanding), I won't have to worry in July, August, or September because they'll already have been clearly long out of it by then. So I have to get upset now, while they are still actually "in it," and therefore screwing "it" up. By the time August rolls around, if they are as far gone as early returns would predict they might be, they could lose every game they play for all I care. It would hardly matter at that point. Secondly, this is a little like that 1994-1995 season of Saturday Night Live, at the end of which they fired everybody save Chris Farley, Tim Meadows, and Norm MacDonald. That cast had devolved and devolved and devolved to the point where there were a bunch of people around who were generally and genuinely terrible, and it was just tiring to see them screw up show after show after show, if only because you had already seen enough of these people, and knew exactly how they were going to screw each sketch up before the sketch even started. So, the producers got smart, fired everybody, and brought in fresh faces, people who were going to screw up in new and exciting ways. That's the thing with these Phillies: this is the third year of watching this same essential group of players, and you just know how they are going to screw up well before they actually do it. It's turned from frustrating to tiresome. These Phillies, they need a new bad pick-up line. They need a new polyester suit. The one they've got isn't charmingly bad anymore, it's the worst thing of all: boring.
Before I sign off on this one, there were a couple of interesting items in the Inquirer today. I enjoyed Bob Ford's article about searching for the "curse" that haunts the Phillies: it certainly does feel as if there are cosmic forces out to ensure this particular franchise is consistently and constantly miserable. I seem to remember Rob Neyer writing an article a few years ago about the Phillies and their woeful existence, and he pointed out (correctly so) that much of the team's trouble through the 1940s and 1950s can be traced to the racism of management. In about 1943, Bill Veeck planned to buy the team (I think this would have been from the National League --- before the Expos, the Phillies were the last team to be operated by Major League Baseball, for a brief period in 1943) and stock it with black players. When Kenesaw Mountain Landis, the commissioner at the time, found out about his plan, the sale was nixed. The Phillies were eventually purchased by the Carpenter family. The Carpenters were none too progressive in their thinking, and so when Jackie Robinson debuted in 1947, the Phillies were one of the most vocally anti-integration teams in baseball. Indeed, no black player played for the Phillies until 1957 (Joe Kennedy). Neyer's point was that this put the Phillies behind the developmental curve of every team except the Red Sox (who did not have a black player until 1959), and helped to explain why the team was so god awful from about 1954 through the early 1970s. So perhaps the Phillies suffer from the curse of Bill Veeck, who should have purchased the team in 1943, or perhaps more accurately, the curse of Kenesaw Mountain Landis, whose own virulent bigotry not only prevented the Phillies from becoming the first team with the advantage of pulling talent from both black and white pools, but prevented them too from being simply "right" -- to put it another way, just --- in a way the team really has never been right before or since.
Of course, one does not want to reduce real immorality on the part of the Phillies to the level of a silly "curse," like that stupid goat thing in Chicago; this is deadly serious. The Phillies, under the Carpenters, became one of the most infamously racist organizations in all of baseball. It absolutely did affect the team on the field, too, not like the stupid goat thing which has nothing to do with anything. The unfortunate history of the Phillies in this regard is no joke. Today, of course, this is no longer a problem for the Phillies, but this dark chapter in the team's history does seem indicative of the the franchise's fate as a whole: they just never seem to do anything right.
And one more thing...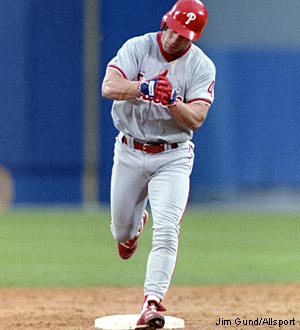 Whoever this person is making these allegations against Lenny Dykstra, he cannot be trusted. I mean, lord knows Dykstra may have indeed used "special vitamins" (as he himself conceded) to bulk up for the 1993 season, but, as Kruk said in today's Inquirer, "What does steroids and gambling have to do with problems you're having with your partner in a car wash?" These were my thoughts exactly. To put Kruk's comments into a little more focus, what does anything Dykstra may or may not have done as a player have to do with his business dealings after his playing career was over? These are just sensational charges being levied by someone who wants money out of Dykstra. What he did as a player cannot have any possible relevance to his dealings with his business partner after his career was over. This is character assasination pure and simple, and casts the whole of this Lindsay Jones' claim into doubt. LE-NNY! LE-NNY! LE-NNY!
April 23, 2005
I have but one thing to say:
The Phillies SUCK!
The hitting is spotty as it has always been, the bullpen has taken a step backwards, and in general the pitching SUCKS RAT TESTICLES. Admittedly, my rage is currently building as I watch them play the Braves and find themselves down 10-1 in the fifth, but the more I think about it, the more I am retroactively insulted by the very IDEA that this team was EVER going to compete with the Marlins or the Braves. They can't, they simply can't pitch, the lineup is the same lineup (more or less) that has been consistently disappointing, and the general manager dares to tell us this is a championship caliber club? All due apologies to Jon Lieber, who has been just brilliant, this team doesn't have a clue or a prayer. At the time of this writing, the Phillies have currently allowed 24 more runs than they have scored (it is currently 11-1), which works out to a .370 winning percentage or 60 wins. By comparison, the Marlins have currently scored 37 more runs than they have allowed, which works out to a .758 winning percentage or 123 wins. That ain't no accident, folks, and even though both of these are trends that are likely to slide back towards the average (which will be to the detriment of the Marlins and in favor of the Phillies), it's not likely to reverse itself to the point of seeing the Phillies win anymore than those 86 they always win, and probably significantly less than that. And the Marlins probably won't shatter the single-season record for victories, but 100 or so looks bloody likely.
This team will simply NOT win with this pitching staff, and very likely with this lineup. These guys always seem to find the double play when they need it least, they always seem to find the strikeout with the bases loaded and none out, they just plain NEVER hit for clutch or close to never. But they probably would hit enough if they could pitch at all, and with the exception of Lieber and occasionally Myers and Wolf, they can't. So it's April and I have already given up all hope of any kind of even nominal run at the post-season. They just plain aren't good enough, and the idea that they ever were this season is infuriatingly false. I can't believe we were ever expected to swallow this shit. Oh, so let's talk about something else, like the...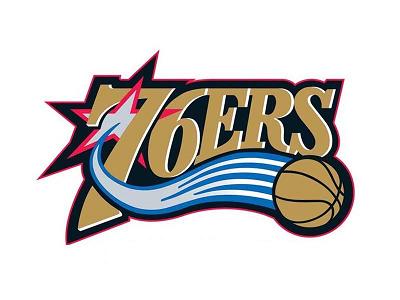 Some service that ESPN had simulate the entire playoffs says the Sixers are going to upset the Pistons in the first round, four games to three. For twelve minutes this afternoon, I believed them. The Sixers had a brilliant start to game 1, shooting well and playing impeccable defense, but after the first quarter things became progressively more disastrous. The Pistons put a metaphorical choke-hold on the Sixers' offense, cutting off the air and eventually suffocating the dream, beating the Sixers by a convincing 21 points. This is probably a prelude to a quick first round exit to a better-coached, more talented team; there is no shame in losing this kind of series, I suppose, but it certainly is ashame that unless the Sixers figure out how to play like they played in the first quarter today for forty-eight minutes, my ticket for Friday's game three will be pretty close to worthless. I need figure out a way to separate my emotional stability from sports, because I really have picked the wrong town to be attached to for such things.
April 19, 2005
CORRECTION
The editors of this website wish to issue a correction to Sunday's entry. Where the author wrote that Sunday night's game represented "another potential pitching mis-match" he meant to say "another oportunity for Brett Myers to continue to be stellar this season." And where the author wrote "he [Brett Myers] has a tendency to try a little too hard, and that could cost him against an experienced if somewhat lethargic Braves line-up," the author meant to say "Myers is the definition of grace under pressure, the coolest customer in this town since George Washington was here." We apologize for any inconvenience.
So obviously, Myers' pitched brilliantly and the Phillies enjoyed a tightly played win on Sunday night. It was certainly sweet to win one in that fashion after seeing the bullpen blow a few early in the year; it's nice to know even the Braves are human beings on occasion. The Phillies should also, of course, be much encouraged by Randy Wolf's outing last night. This makes three straight games in which the starters have pitched eight innings. Padilla goes tonight, and if one believes what one reads in the paper of record around here, he is ready to kick it in to high gear this season.
Last night's game was also a nice one for Pat Burrell; it was good to see him get back into the swing of things after what might be described as a mini-slump over the past week. It was hardly anything to be overly concerned about, of course, but it's till good to see him not get frustrated very quickly and put himself in a hole. Now, if we could only get Thome untracked, we might have something...
All of last night's niceties aside, Worrell continues to worry. He comes in and promptly surrenders a three-run home run; this is happening far too often to the person who is supposed to be setting up Wagner. Oh, and for his "effort" last night, Worrell received credit for a save. Isn't life marvellous?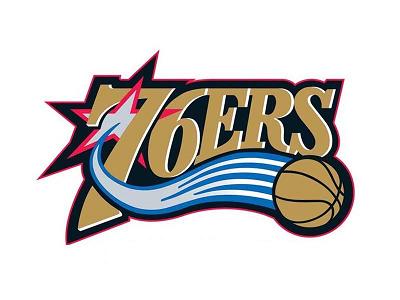 On a personal note, I was down at the Wachovia Center (thanks to my man at Comcast-Spectacor, Bob Capewell!) last night for the Sixers playoff-clinching victory over the Bucks last night. The game was never in doubt, with Sixers up 70-50 at halftime. Halftime! There were whole games last year where the Sixers didn't score 70 points. Of course, the big coup d'etat for the Sixers would be if they could somehow clinch the sixth seed in the Eastern Conference playoffs, which they still can if they beat the Hawks tomorrow night (if?) and if the Pacers drop their game to the Chicago Bulls on Reggie Miller Night at Conseco Fieldhouse. This isn't likely, not only because it is Reggie Miller Night but because I'm certain the Pacers understand the importance of playing the Celtics in the first round instead of Detroit as much as the Sixers do. I'm sure I am going to end up attending a playoff game or two, which would be a lot more of an exciting prospect if the Sixers had a ghost of a chance of winning in the first round, which they would if they could play the Celtics. Here's hoping the Pacers choke like they did against the Knicks in 1999!
April 17, 2005
I haven't written much on the Phils lately, mostly because they spent the better part of last week annoying the hell out of me. After their tightly played victory over the Marlins on Monday night, the Phils proceeded to have a failure of pitching and offense that resulted in a three-game losing streak in the division: the Phils dropped two to the Marlins by a combined score of 12-2, then watched prized prospect Gavin Floyd get shallacked in an 11-4 drubbing at the hands of the Braves on Friday night. In three games they were outscored by 17 runs, and even after yesterday's 2-1 win, the Phillies have now scored exactly as many runs as they've surendered this season. If this strikes you as pretty indicative of the team's quality, I think you'd be right: the Phillies look like the type of team that is going to win 3, lose 3 all season long. God, I'm already depressed and we're not even two full weeks into the season.
Meanwhile, of course, the Marlins have scored fourteen more runs than they've allowed, and certainly would be my pick to win the division this year when all is said and done. When push comes to shove, they can pitch, which should make them solid competition for the Braves all season long. The Phillies, Mets, and Nationals will all have moments where they will look brilliant, but will all have just as many moments where they look just awful (witness the Mets 5 game losing streak followed by their current 6 game winning streak). Yesterday's Phillies-Braves game was nice, thanks to a solid performance by Jon Lieber (which was especially important after Floyd's short exit Friday night), but tonight we have another potential pitching mis-match waiting to happen as Brett Myers goes up against Mike Hampton. Myers will be amped for sure, as he goes before a national television audience on ESPN, but that's actually what worries me: he has a tendency to try a little too hard, and that could cost him against an experienced if somewhat lethargic Braves line-up. Here's hoping the Phillies bats wake up a little, but Hampton is the exact type of pitcher they have trouble with. If Hampton gets the "Braves strike zone" tonight (see my "Baseball Columns" page for further explanation), it's going to be a long night for a team that rarely demonstrates much patience.
April 11, 2005
Good Solid Baseball!
For the first time since the Clinton administration, the Phillies won a regular season game in Florida today. That may be an exaggeration, but what's not an exaggeration is that the Phillies actually played smart baseball for a whole inning which helped to keep the Marlins at arm's length in the late innings. Leading 3-1 in the seventh, the Phillies had Abreu-Thome-Burrell due up to bat. Abreu led off with a hard shot off the left field wall, which was played excellently by Miguel Cabrera; he made a strong throw to second, but Abreu just beat the play and got himself a leadoff double. Burrell followed by working the count and getting a fastball, which he drove to left center. It was caught, but Abreu moved up to third. Then, Thome came up, worked the count, and was able to drive another ball deep to right. Again, it was caught, but that allowed Abreu to score, and the Phillies had an important insurance run in a tough road game against a tough pitching staff. If they do that more often, the Phillies can win a lot of these games against teams with good pitching staffs.
Miscellaneous Note- If Pat Burrell and Brett Myers, who both had fine games again today, actually play to the potential we were all promised the last few years, I may re-find religion. Obviously, they won't both be this good all of the time, but for each of them to have solid seasons would really vindicate the Phillies player development strategies and the entire structure of the team.
April 10, 2005
Well, the Phillies are in the process of taking two of three from the Cardinals, and I suppose this should make me happy, but I'm still stewing about they ought to be 6-0 right now. Can someone tell me how a pitcher (Aaron Fultz) who can't throw a strike that won't get pulverized (as happened to him against the Nats) and so takes the only option available to him --- refusing to throw a strike (as he did against the Cardinals) --- makes a major league roster? I mean, isn't it perfectly obvious that literally anybody could do what Fultz does? So shouldn't they give someone else a try? I mean, Worrell has been bad, but Fultz not only has been worse but does not have any track record that suggests he could ever be any better than this. In his most productive year, he had a 4.79 ERA. Of course, that year he pitched the least (43 games, 41.1 innings). In the year where he was used the most, 2003 (64 games, 67.1 innings), he had a 5.21 ERA. Who made this decision to sign him? Oh wait --- it's the same guy who traded for Mike Wiliams, isn't it? Fultz can't do the job! He's never been able to do the job! Why is he being allowed to ruin all of our lives? Who does Ed Wade consult before making these acquisitions? A priest? An astrologer? John Schuerholz? And for God's sake, why was this dude allowed to make the roster? I mean, it's incumbent on Manuel to try to counteract Wade's foolishness by demonstrating a modicum of competency when handling the team!
Oh, wait, I just used the word "competent" and the name "Manuel" in the same sentence, didn't I? I won't even get into why Wagner wasn't brought in in the first game against St. Louis; it's really too depressing to contemplate the absurdity of this manager of ours. I just know that the Phils are playing Florida next, whose pitching staff is the greatest in the history of not just baseball but everything, and somebody had better do something if the Phillies plan on winning any of those games. I can't take losing to Florida, and frankly, after all the losing they've done to Florida the last two years, they should be pretty sick of it themselves. So what's the plan, fellas?
April 7, 2005
For anyone who watched today's game (or was there like myself), it is obvious that Tim Worrell is going to need to wear a costume to get to the airport safely today, but in all fairness the game wasn't totally his fault. Before we get to Worrell's exploits, let's review how the Phillies blew this game in three easy steps:
1) Whoever the manager is, will someone please teach the fundamentals of situational hitting? It's the bottom of the seventh, and there are two away. The Phillies, however, have had a little rally going, with Polanco singling in a run to put the Phils up 4-3. Frank Robinson changes pitchers (a little too late, apparently), and the new guy comes in and promptly walks Abreu on four pitches. So, he has yet to throw a strike when Jim Thome arrives at home plate. Now, if I did a survey of Little League coaches from across the land, I'd bet they'd all say the same thing: MAKE this guy throw a strike. The pressure is totally on him to do so. Do NOT swing until he throws one. So what does Jim Thome do? He swings at the first pitch of course, and pops up to end the inning! Apparently the reason we fired Bowa and hired Manuel wasn't because Manuel was better at teaching technique.
2) Turns out, Manuel is just as bad at handling pitchers. Last night, Tim Worrell was brought in to pitch the eighth with the Phillies up 3-2, and ended up surrendering a two-run home run to Jose Guillen. The Phillies went on to lose. Today, Jose Guillen leads off the eighth for the Nationals. So, who should the Phillies bring in? Charlie Manuel puts on his thinking cap, checks his scorecard, consults his pitching coach, and makes the call... it's Tim Worrell everybody!! Within moments, a ball rockets out towards left-center field, a ball that surely would be a home run in any other part of the park; it apears for a moment dumb luck has saved Tim Worrell until...
3) Dumb player personell decisions prove his undoing! Yes, because look --- it's a bird, it's a plane, no, it's KENNY LOFTON out there in center field! Lofton heroically hurls himself against the center field wall, missing the ball by an embarassingly large margin, and watches as it bounces far enough away from him that it very nearly becomes an inside-the-park home run for Guillen. This, after watching not one, not two, but three balls go over Lofton's head the night before (to make up for it, he let one drop in front of him today that turned into a run in the first). By the tenth, it was all academic; the Phillies were going to find a way to lose, and when Vidro rocketed a Cormier dud into left, the game was, for all intents and purposes, over.
What I am noticing here is that this team has many of the same problems it had last year --- stupid approaches at the plate, pitchers who can't put the ball past people when they need to, and a situation in center field that needs addressing, and yet the only thing that was really done in the offseason --- changing managers from Cosmo S. Spacely to Forrest Gump --- addresses precisely none of those problems. But hey, at least we don't have to hear them whine anymore, right?
April 5, 2005
Well, I first dreamed up this page last year (and that's when I wrote the code for it in fact), but I'm just now getting around to actually doing something with it. As explained on the frontispiece (oh yeah, this is written by a Renaissance English Literature scholar, baby!), this whole page is intended to give me a venue for writing and thinking about baseball, and hopefully entertaining and amusing the random internet visitor that stops by. So, this is my initial entry (as it will appear to the public), and hopefully many more will follow.
Anyway, on to something Phillies related: yesterday I attended the home and season opener for the Phils, which they won against baseball's newest franchise, the Washington Nationals (nee Montreal Expos). The game went well enough, I guess (though the pitching was suspect, something that surely will be the subject of much consternation in this space in the summer to come), but perhaps th most notable thing about the whole day was the player introductions, because, as has been much discussed in the local media, Placido Polanco got booed.
I discussed this at length with Jay and later with my roomate Jeremy, and here's my thing: I don't mind that Placido Polanco got the start. Heck, I love Polanco. He's a fine second baseman, probably the best one the Phillies have had since Manny Trillo. And I certainly did not boo his start, but all this led to a more fundamental question: if it really is the case, and it certainly appears to be so, that we have two people who are major-leage quality starting second baseman, why wasn't one of them turned into a pitcher? To put this in sharper focus, let's look back to this past offseason. Once it became clear that Polanco would be returning, we had a situation where we had two young players --- Utley and Ryan Howard --- capable of starting at the major league level at positions where we already had two fine major league ball players, Polanco and of course Jim Thome. So, why was no offer to Arizona involving those two players for Randy Johnson even attempted? Whatever they got from the Yankees, how could it possibly be better than getting a whole new starting right side of the infield? And young, quality players at that? It's extremely frustrating to know that Wade was either too scared, too stupid, or too handcuffed by payroll liomitations to make a serious offer for the game's best pitcher. This is especially disconcerting considering that everyone who follows baseball knows that starting pitching is the Phillies weakness. I know the idea is that Polanco can add depth to the team, offer insurance in case of injury, and function as a "super-utility" player if everyone stays healthy, but don't we need depth in the rotation more than depth in the lineup at this point?
That said, having Polanco and Utley on the same team raises another, equally fundamental question in terms of roster composition: why then do we have Tomas Perez AND Jose Offerman? These guys are essentially the same player, only Perez is better in the field and Offerman is better at the plate. I guess the theory is that by putting these two mediocre utility infielders together it's like having one very good utility infielder --- BUT ISN'T THAT POLANCO'S JOB ON THIS TEAM!?!?!? Meanwhile, there is no spot on the roster for Marlon Byrd. I mean, I see the Phillies position on this --- after all, he hit a paltry .390 this spring --- but I must respectfully question whether anybody has actually read the twenty-five man roster in its totality. I feel like Wade, Dallas Green, Charlie Manuel, and Ruben Amaro are each responsible for one-fourth of the current roster, and none of them bothers to even see what the other guys are doing with their fourths.
That's a horrendously confusing and labored image I know, but this a horrendously confusing and labored roster they've put together here.
View my Baseball "Columns" Page
Want to answer my crackpot theories? Go ahead and do it here:
Email: mozartpc27@yahoo.com