What if the Phillies Were a Football Team?
Well, apparently, they'd look something like THIS: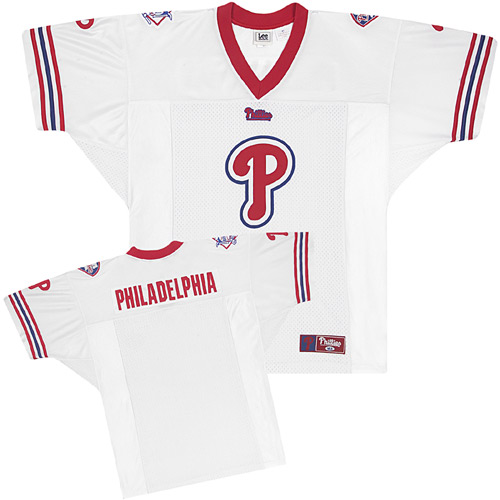 AHHHHHHHHHHHHHHHHHHHHHHHHHHH!!!!!! Is that frigging hideous or what!? If you want one, go here. And if you want one, besure to drop me a line (below) and let me know, so I know not to be seen with you again in public.
Back to my Phillies Uniforms Page
Email: mozartpc27@yahoo.com