Jack Russell Memorial Stadium... uh... Memorial
I'm not putting too much on this page, just a few photos of the Phillies former spring home, Jack Russell Stadium, for those of you who are curious. I was never there, I don't know anything about it, but damn it, I miss it!!! Actually, no I don't. This is purely for reference's sake. Here are a few photos I "borrowed" from the internet:

Here's a view of the stands, along the third base side: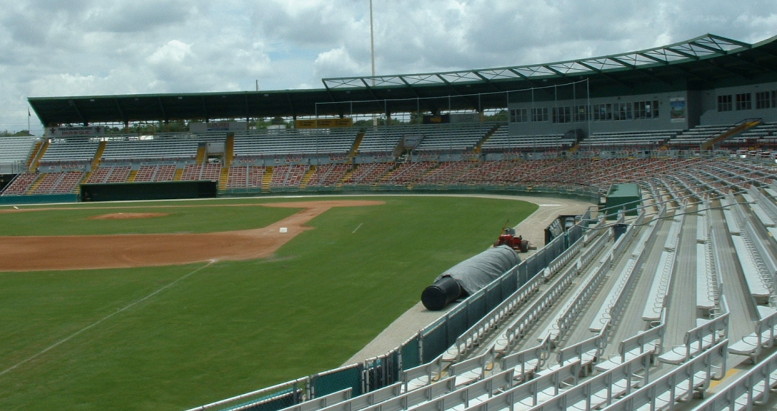 And, finally, a view of the outside:
Well, there you go.
Back to My Spring Training Adventure